Description
Hikvision 8mp Turbo HD CCTV 6 Cameras and 8ch 4K DVR System Packages with complete Installation Sri Lanka Best Price from www.hikvisionsrilanka.com
Package Includes,
8 Channel 4K Turbo HD DVR Model – DS-7208HTHI-K2 – 1 Nos
8.3MP Turbo HD Outdoor Cameras Model – DS-2CE16U1T-ITPF– 6 Nos
1TB Hard Disk Drive – 1 Nos
12V- 5 Amp Power Supply- 1 Nos
60 meters 3C2V Video Cable with Power Cables and hardware Items (Trunking/Conduit/Flex/Screws,etc) with Installation
Installation and Commissioning :
Our technicians make sure to methodically place cameras for maximum coverage as well as program them for optimal usage. After installation is complete, we assess the performance of the surveillance system to ensure it meets your expectations and runs at peak efficiency.
This package includ Video cable, Power Cable, hardware accessories with installation. if exceed cable length specifed on the package, additional pay for Rs. 580.00 (per meter) Cabling will be calculated per meter basis – Include with 3C2V 100% copper 75 Ω coaxial Jelly filled video cable, Kelani/ACL/Sierra twisted twin 0.5mm power cable, pvc casing, upvc conduits, screw and nails, wall plug, blank plate, wire tie, wiring tape, flexible conduit, labour charge.
Internet connection to be provided by customer at installation site
Existing TV or Monitor can be used as display unit
For further information and clarifications on CCTV Package Components please call us on 0778 377990
Warranty & After sale service :
Two (02) years warranty for DVR and Camera's against manufacturing defects.
Two (02) Years One to one replacement warranty for Hard Disk Drive against manufacturing defects.
Lifetime's help desk support – Our operatives will be on hand to provide telephone support to resolve any issues you may be experiencing.
HIKVISION SRI LANKA SECURITY SOLUTION – Office hours:
Monday – Friday: 9.00 AM – 5.00 PM | Saturday: 9.00 AM – 2.00 PM | Sunday/ Poya Day: Closed
---
Features
Picture perfect 4K resolution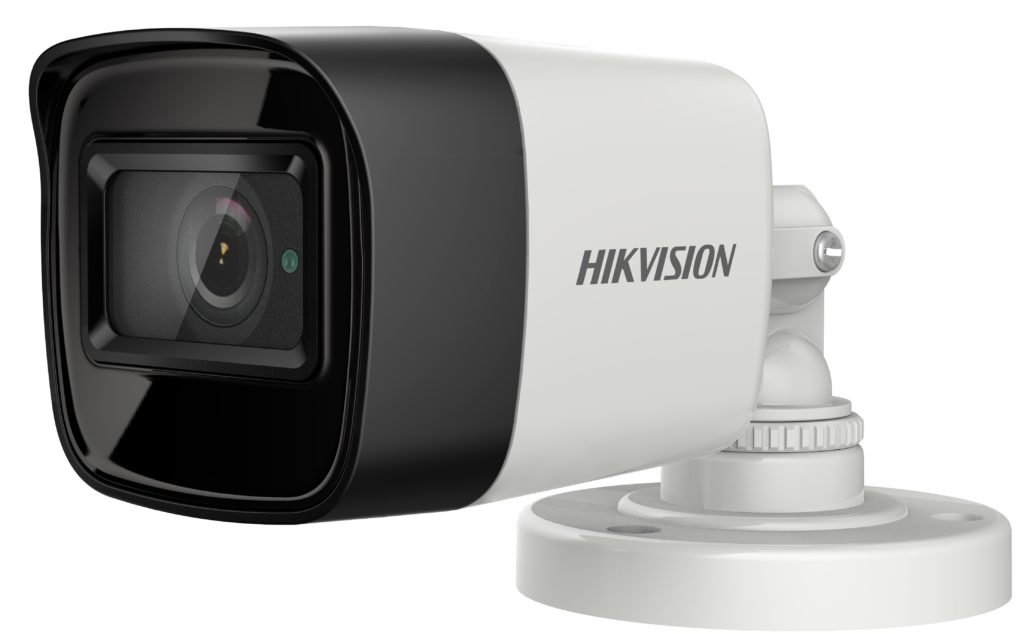 The security cameras in this bundle record 4K HD quality video; that's more than 8 million pixels of superior detail and definition. As the highest standard to date in the security industry, 4K resolution results in accurate picture and color representation. It will also allow for greater digital zoom so you can see further into the distance.
DS-2CE16U1T-ITPF Camera Specifications
•    8.29 Megapixel high-performance CMOS
•    3840 × 2160 resolution
•    2.8mm  3.6 mm, 6 mm  fixed focal lens
•   4 in 1 video output (switchable TVI/AHD/CVI/CVBS)
•    EXIR 2.0, smart IR, up to 30m IR distance
•    IP67
•    Up the Coax(HIKVISION-C)
This 4K security camera is rated IP67 and has been designed to withstand all types of weather conditions. In fact, it can function in temperatures as low as -40°F and as high as 131°F (-40°C to 55°C), making it a versatile solution in different climate zones.
DVR Specifications
Support H.265 Pro+/H.265 Pro/H.265 video compression
Support HDTVI/AHD/CVI/CVBS/IP video input
Max. 16 – IP cameras input (up to 8 MP)
Support Video recording quality up to 8MP
Encoding ability up to 8 MP @ 15 fps
8 Analogue TVI inputs
Max. 800 m for 1080p and 1200 m for 720p HDTVI signal transmission
Up to 10 TB capacity per HDD


Hikvision DVR Works With

Remote viewing from your mobile with Hik-Connect App
This system is designed for use with our innovative, hassle-free Hik-connect app. you can quickly and easily view your security system remotely through your smartphone or tablet. You can also program the app to send you motion-activated push notifications with screenshot attachments straight to your phone to keep you connected to your property at all times. Simply download the free app, scan the QR code on the DVR and your cameras will appear for you to monitor (or review footage).
Reliable security grade hard drive
Included in the DVR is a built-in security-grade hard drive that has been designed to meet the demands of 24/7 surveillance, while also providing ample storage space for all recorded video footage. With the possibility of increasing storage space up to 10TB, there is more than enough room to safely store footage.