Description
Hikvision 5MP Turbo HD 4 CCTV Camera Surveillance System – 4K Lite 4CH DVR, 60ft Night Vision With Installation – Best Price in Sri Lanka
Package Includes,
4 Channel Turbo HD DVR Model-DS-7104HQHI-K1– 1 Nos
5MP Turbo HD Cameras Model-DS-2CE16H0T-ITPF– 4 Nos
500GB Hard Disk Drive – 1 Nos
12V-4Amp Power Supply- 1 Nos
40 meters 3C2V Video Cable with Power Cables and hardware Items (Trunking/Conduit/Flex/Screws,etc) for 40m Installation
Installation and Commissioning :
This package included 40 meters of cable with hardware installation, if exceed of 40 meter cable installation length additional pay for Rs. 580.00 (per metre) Cabling will be calculated per metre basis – Include with 3C2V 100% copper 75 Ω coaxial video cable, Kelani/ACL twisted twin 0.5mm power cable, pvc casing, upvc conduits, screw and nails, wall plug, blank plate, wire tie, wiring tape, flexible conduit, labour charge.
Internet connection to be provided by customer at installation site
Existing TV or Monitor can be used as display unit
For further information and clarifications on CCTV Package Components please call us on 0778 377990
Warranty & After sale service :
Two (02) years warranty for DVR and Camera's against manufacturing defects.
HIKVISION SRI LANKA SECURITY SOLUTION –  Working hours:
Monday – Friday: 9.00 AM – 6.00 PM | Saturday: 9.00 AM – 2.00 PM | Sunday/ Poya Day: Closed
DVR Key features:
4 channels and 1 HDD mini size DVR
Efficient H.265 pro+ compression technology
Encoding ability up to 1080p @ 15 fps
5 signals input adaptively (HDTVI/AHD/CVI/CVBS/IP)
Up to 6 network cameras can be connected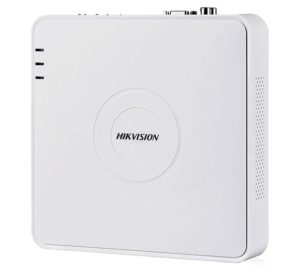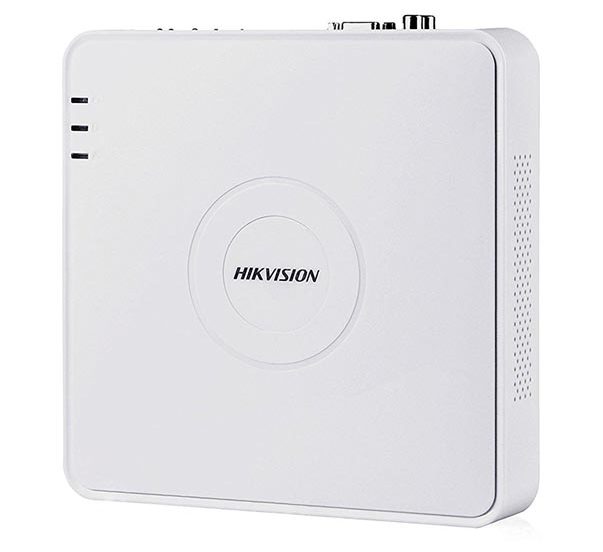 Hikvision DVR Works With


Camera Key features:
The DS-2CE16H0T-ITPF security camera uses an advanced 5 megapixel image sensor. This allows for high quality recording capabilities. If needed, an analog HD security camera such as this can be installed up to 800 feet away from the DVR – making it ideal for monitoring large properties.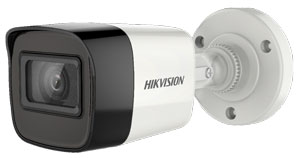 Perfect for indoor or outdoor installations
This Bullet security camera is rated IP66, which means that it can endure through virtually all weather conditions. It can even continue to operate in extreme temperatures as low as -22°F (-30°C). It also has exceptional vandal resistance thanks to its sturdy exterior, making this bullet camera a reliable choice for year-round protection.
Reliable security grade hard drive
DVRs such as this are capable of working 24/7 without a break. Thankfully, so is the 500GB hard drive within it. we uses security certified hard drives that are manufactured specifically to meet the high workload demands of continuous security monitoring. This means that you can rely on this professional grade hard drive to safely store weeks (or even months) of security footage. It is also possible to manually upgrade the hard drive within the DVR to a hard drive up to 6TB in size.